Rare New Longmont Potion Castle Interview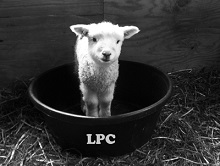 Baltimore-based free weekly City Paper recently interviewed longtime legendary prank caller Longmont Potion Castle.  In her article, focused on the reclusive pranker, Alana Farr of the City Paper went into the details behind the history of LPC and the basis of his art.
Regarding his earlier work, LPC admits his prank call plans had been "to incite the most brutal verbal abuse for the most pointless reason", but that his more recent work takes a different angle.
The article features quite a bit of backstory on LPC who, after 30-some years in the scene, remains completely anonymous.
Visit the City Paper to read  the entire interview
Share This






Share your thoughts, post a comment.