Does Marsellus Wallace Look Like A Bitch !?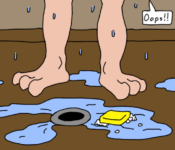 we celebrate the man of Akspa as its his birthday , give the patreons their damn shout outs since i'm a slacker , we send out faxes for our free "jerk and squirt" promotion , Sebastian is mad that bitches be playing on the phone , a front desk makes fun of Dwight's handicap and lulu aka Jessica sets his ass straight , some asshole tried to touch the feet of Marsellus Wallace's wife !
Special Thanks To Nik Caesar http://scary-art.com & MST3Claye For The Show Art !
Make Sure To Listen Live ! Saturdays 10 PM EST 7 PM PST:
http://www.mixlr.com/prankcallnation
Donations: http://paypal.me/dwightpcn
Patreon: https://www.patreon.com/dwightpcn
Youtube: http://www.youtube.com/dwightthejanitor
Facebook: http://www.facebook.com/prankcallnation
Twitter – http://www.twitter.com/dtjpcn
Discord: http://hijinks.fun/chat
Podcast: Play in new window | Download
Subscribe: RSS
Share This






Share your thoughts, post a comment.