Pubic Hair Chicken Meal – 07/16/2022 Show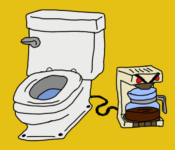 A boyfriend has me call his girlfriend who ends up being a fan of the show , an explination of why Dwight is a criminal is needed , customer service is offered to cricket wireless, walmart and comcast customers , a rogue coffee maker is replaced , the god damn blue honda civic has been towed again , the hookah prices are negotiated , maderchode is written on a cake, front desk guy at the hotel has a good laugh.
Make Sure To Listen Live ! Saturdays 10 PM EST / 7 PM PST At The Following Places:
YouTube: http://www.youtube.com/dwightthejanitor
Mixlr: http://www.mixlr.com/prankcallnation
Twitch: http://twitch.tv/DwightTheJanitor
Help Support The Show Machines ! With Donation Machines
PayPal: http://paypal.me/dwightpcn
Patreon: https://www.patreon.com/dwightpcn
Throne Wishlist: http://thrn.co/u/dwightpcn
YouTube Super Chat !
Hit Up The Social Media Machines !!
Facebook: http://www.facebook.com/prankcallnation
Odysee: https://odysee.com/@Dwight_The_Janitor:2
Twitter: http://www.twitter.com/prankcallnation
Discord: https://discord.gg/FDH9tR3HYt
We Got That Prank Call Nation / Madhouse Live Merch
The Entire Store Is 100% Profit Free ! Get This Shit At Cost !
http://shop.spreadshirt.com/prankcallnation
Show Artist
MST3Claye: http://twitch.tv/mst3claye
Nik Caesar: http://scary-art.com
Podcast: Play in new window | Download
Subscribe: RSS
Share This






Share your thoughts, post a comment.