I AM Job – 02/06/2021 Show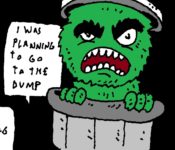 Dwight is trying to get a job as a newly minted Mexican citizen , a man is missing his abandoned trailer machine , a man who just lost his job lost his damn truck to Dwight all in the same week , some reservations guy doesn't even wanna be at work , Horses can't stay at the motel , there's a devil-ish error with Dwight's phone , the car is stuck in the room.
Special Thanks To Nik Caesar http://scary-art.com & MST3Claye For The Show Art !
Make Sure To Listen Live ! Saturdays 10 PM EST 7 PM PST:
http://www.mixlr.com/prankcallnation
Donations: http://paypal.me/dwightpcn
Patreon: https://www.patreon.com/dwightpcn
Youtube: http://www.youtube.com/dwightthejanitor
Facebook: http://www.facebook.com/prankcallnation
Twitter – http://www.twitter.com/dtjpcn
Discord: http://hijinks.fun/chat
Podcast: Play in new window | Download
Subscribe: RSS
Share This






Share your thoughts, post a comment.