Harry Sacks – 08/13/2022 Show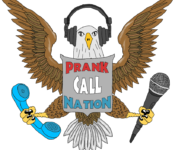 The Car Is Sweating , Gorilla Glue Oil, Cooking Engine Oil , Diesel In The Engine, Engine Moved To The Trunk , The Penis Gasket , The Doctor Won't Help The Tandom Poopers, Penis burned into the computer screen, A woman fills out my application, there will be no wood, Fire Fest 2.0.
Make Sure To Listen Live ! Saturdays 10 PM EST / 7 PM PST At The Following Places:
YouTube: http://www.youtube.com/dwightthejanitor
Mixlr: http://www.mixlr.com/prankcallnation
Twitch: http://twitch.tv/DwightTheJanitor
Help Support The Show Machines ! With Donation Machines
PayPal: http://paypal.me/dwightpcn
Patreon: https://www.patreon.com/dwightpcn
Throne Wishlist: http://thrn.co/u/dwightpcn
YouTube Super Chat !
Hit Up The Social Media Machines !!
Facebook: http://www.facebook.com/prankcallnation
Odysee: https://odysee.com/@Dwight_The_Janitor:2
Twitter: http://www.twitter.com/prankcallnation
Discord: https://discord.gg/FDH9tR3HYt
We Got That Prank Call Nation / Madhouse Live Merch
The Entire Store Is 100% Profit Free ! Get This Shit At Cost !
http://shop.spreadshirt.com/prankcallnation
Show Artist
MST3Claye: http://twitch.tv/mst3claye
Nik Caesar: http://scary-art.com
Podcast: Play in new window | Download
Subscribe: RSS
Share This






Share your thoughts, post a comment.