Pranksgiving a Resounding Success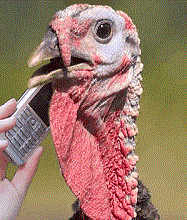 Our annual Pranksgiving 24-hour prank call marathon was a record breaking success for the PCN network!  There were many awesome prank calls, we broke listener records across the board and a fun time was had by all – hosts and listeners alike.
If you missed any part of the marathon you can grab all the episodes right here.
Most importantly we met our $500 goal for the annual PCN Saves Christmas drive within hours!  The network has adopted a family in need via the United Way for the holiday season.  PCN fans and listeners generously donated to our campaign drive and we are proud to announce we will be giving a family in need a very special (and sorely needed) Christmas.  Remember you can still donate at prankcallnation.com/fundraising for the next two weeks.
Thanks to all the hosts and admins who worked hard to entertain and keep the ball rolling this year and thanks to all the listeners who participated, gave us numbers and donated to this year's charity drive!
-Carlito
Share This






Share your thoughts, post a comment.