Video Game Inspires 500+ Prank Calls a Day to Pizzeria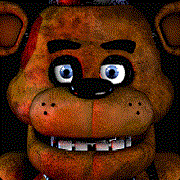 An Illinois pizzeria is receiving a crippling number of prank phone calls as a result of an indie video game.  Freddy's Pizza in Cicero, IL shares an unfortunate name with the main setting of a game now publicly available on Steam and mobile.  Five Night's at Freddy's, a point and click horror survival game, features a fictional pizza shop by the name of Freddy Fazbear's Pizza.  Callers have been inundating the business with pranks as a result.
A statement posted on the restaurant's official website implores: "Just so that it is clear, Freddy's Pizza in Cicero, Illinois has nothing to do with Five Nights at Freddy's or Freddy Fazbear's Pizza".
The restaurant management claims to have had their entire phone ordering business derailed as a result of the 500 or so calls a day they are receiving about the fictional eatery.
The store has also contacted Google requesting the release of names of YouTubers who have posted five or more prank calls to Freddy's in their channels.
Share This






Share your thoughts, post a comment.