So, What Are the Laws in the US Regarding Recording Prank Calls?
"Is it legal to even record your phone prank calls?" I get asked this question from time to time by new listeners and people who I personally introduce to my show.  Well it's not that easy to answer since the laws can pretty much depond on that state you are calling from.
The US recording laws vary from state to state between One-Party and Two-Party consent. One-Party consent allows that only one person in the phone conversation needs to be consenting to allow the recording of it. Two-Party consent, on the other hand, stipulates that both parties know they are being recorded AND consent to it.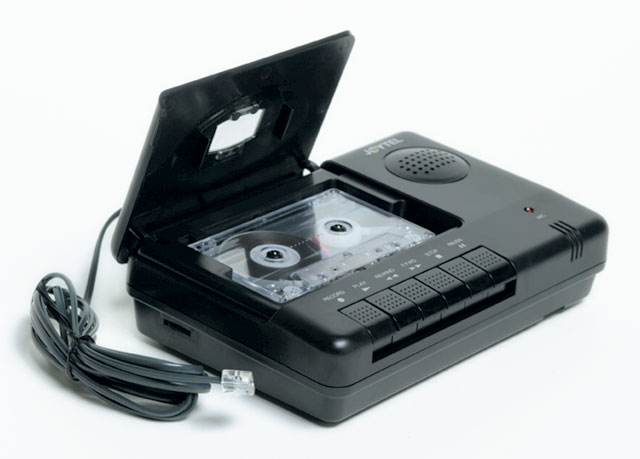 Federally in the United States phone conversations must have at least one party notified of the recording occurring – thus One-Party consent. For the most part, the federal law is more concerned with issues like "interception of communications by a third party" known as "eavesdropping" and "tapping". Concessions made in the legislature allow recordings for businesses on their incoming phone lines (the famous "for security and training purposes" call center quote) so long as the callers are being notified of such. In the post-911 world certain other laws now allow for law enforcement and federal agencies to intercept and monitor calls without any consent at all for the purposes of investigating or preventing crimes and reasons of national security.
---
The following are Two-Party (also known as All-Party) consent states:
California* See below
Connecticut
Florida
Hawaii* See below
Illinois* See below
Maryland
Massachusetts
Michigan* See below
Montana* See below
New Hampshire
Pennsylvania
Washington
* California only allows One-Party consent if the recorded phone conversation is related to a serious crime such as the commission of a federal crime (kidnapping, extortion, bribery, etc.) In all other cases California is a Two-Party State. California goes further into specifying that if you call from a One-Pary state and are recording a conversation with someone in California – the stricter laws of the two states invloved will apply to the case.
* Hawaii is a One-Party state BUT this only applies if the recording device is NOT in a private place. How this applies to recording on your own private device has yet to be fully tested in the state courts.
* Illinois is essentially a One-Party state but the laws have recently been in flux – due in part to the recent rash of 9-1-1 spoofing & swatting. The actual status of the state's consent laws as such are in debate currently.
* Michigan is generally considered to be a Two-Party state due to the current wording in their telephone recording laws regarding the definition of the practice of "eavesdropping".
* Montana requires only that the party you are recording is notified of such
---
All other states in the USA (as well as Washington D.C.) are One-Party consent states, requiring that only one person on the phone conversation is consenting to the call being recorded:
Alabama
Alaska
Arizona
Delaware
Georgia
Idaho
Indiana
Iowa
Kansas
Kentucky
Louisiana
Maine
Minnesota
Mississippi
Nebraska
Nevada
New Jersey
New York
North Carolina
North Dakota
Ohio
Rhode Island
South Carolina
South Dakota
Tennessee
Texas
Utah
Vermont
Virginia
Washington D.C.
West Virginia
Wisconsin
Wyoming
---
All information on this page checked as of July 1st 2015
Share This






Share your thoughts, post a comment.